---

---
Chart Controlled With List Box
Keywords: Indirect, List Box, Chart
Description: This example uses a list box and worksheet formulas to change a chart's source range using a list box.
Tip: You can use a list box to change the values in a chart by using the list box control ranges and the Indirect function. When the list box selection changes, the value of the reference used by the Indirect function points to a different location in the workbook. If you use the indirect formulas as the source range for the chart, when the Indirect functions return new values, the chart will reflect the change.
Guide to the Example: Select Chart1 sheet, click on list box value and chart changes to reflect data on worksheet. See notes on Control sheet to understand how list box and formulas work.
Download File: Click Here
Tip: Click on the link above and choose "Save" to download the xls workbook to your hard drive or "Open" to open the workbook inside of your browser.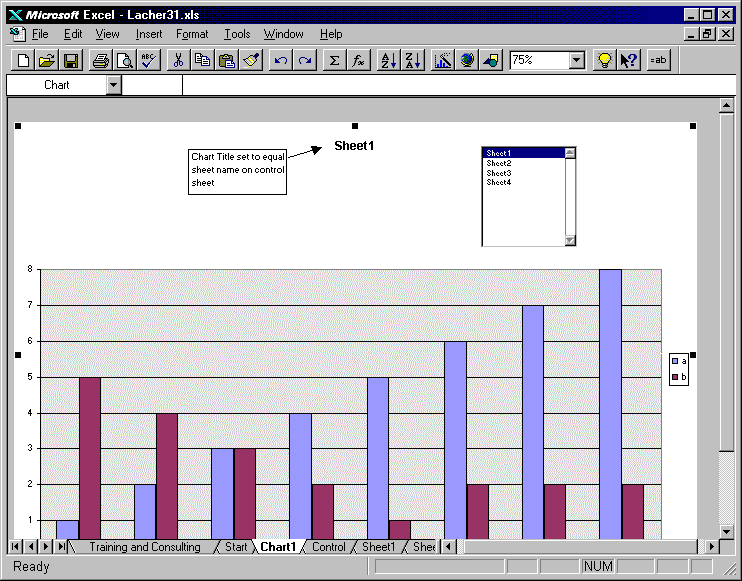 Last modified: May 21, 1996