---

---
PivotTable Tutorial
Keywords: PivotTable, Excel List, Tutorial, Vlookup
Description: PivotTable, VLookup and Excel List Tutorial based on "Building Profits with Excel-lent Tools" by John F. Lacher, Maximize Magazine Special #1 November 1995
Tip: You can link named ranges and PivotTables. If you name the range "Database", you can add new records to the range with the built in Data Form and the named range will be extended to include the new records. If you use named ranges, Excel lists, PivotTables and Vlookup formulas, you can create a simple but powerful database system in an Excel workbook.
Guide to the Example: Review the database stored in the worksheet "DataTable". Understand the look-up tables: "Problem Table" and "CauseTable". Use the pivot table wizard to explore values in "PivotTable"
Download File: Click Here
Tip: Click on the link above and choose "Save" to download the xls workbook to your hard drive or "Open" to open the workbook inside of your browser.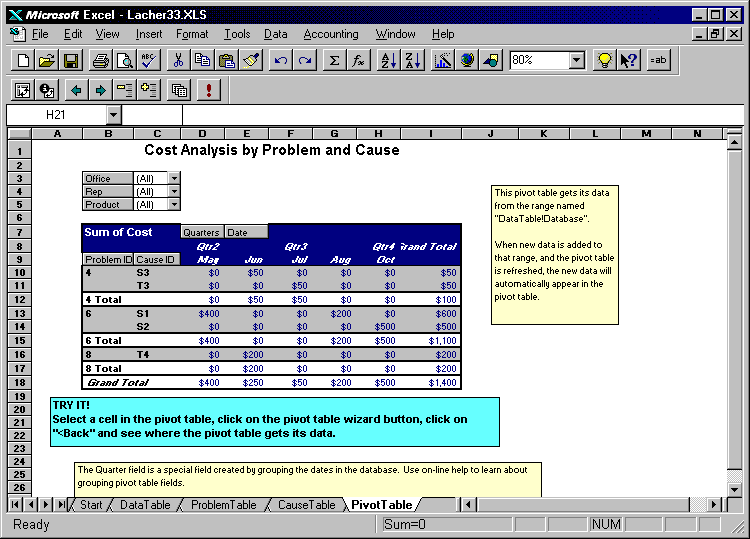 Last modified: May 21, 1996