---

---
Plotting a Time Series of Data
Keywords: Chart, XY, Interpolate, Time Series, Scatter
Description: An XY scatter chart can be used to plot time series data. Chart options can be used to control display of lines between points.
Tip: You can use the Chart, Options menu choices to control the look and feel of an XY scatter chart. In this example, the option Interpolate between cells is used to connect the available data points.
Guide to the Example: Select the chart and view the menu options Tools, Options, Chart.
Download File: Click Here
Tip: Click on the link above and choose "Save" to download the xls workbook to your hard drive or "Open" to open the workbook inside of your browser.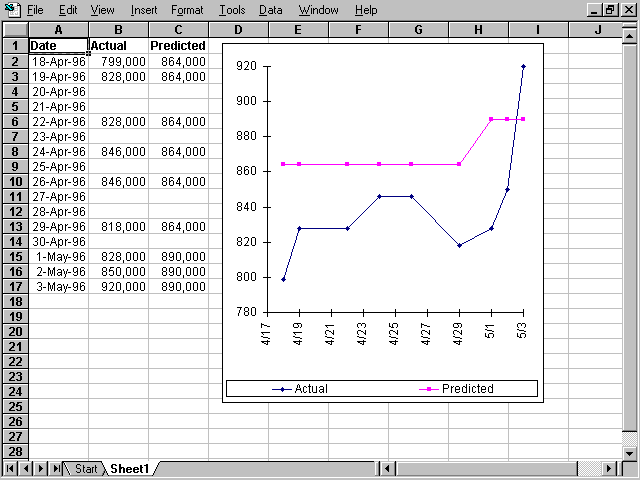 Last modified: May 21, 1996